Hey guys! I added two new artworks available as prints at
my Society 6 shop
. Was very surprised to find out that I've actually sold a few of Ma Bella Luna. So a big thanks to everyone who supported me in this. Surprise me again and I might also consider selling the entire Phosphenes series, just kidding!
The good news is, Society6 is now selling mini prints. That means I don't have to worry about the details of the artworks being blown up. Just as long as you get the small or mini-sized prints, you'll have a print close to the original. To those interested in getting one, please take a moment to read the caveat before buying.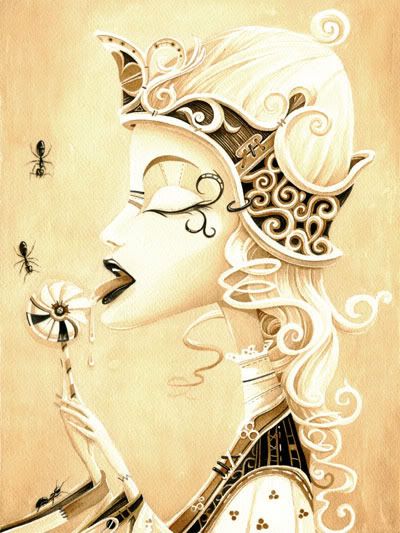 A study for my newest project that has nothing to do with this post.

About two years ago, I had my very first interview by way of email. I was asked to answer the same set of questions a select group of artists was answering. I didn't have the chance to ask what the project was all about because after sending my answers I didn't hear from the interviewer again. But finally, my interview and that of other great artists' I look up to can now be read at
www.indigits.net
.
And the best part of it, I was featured alongside my idols Yoskay Yamamoto, Brande Milne and CRAOLA!

PS: I'm also selling the Shah Mat++ Postcards in my
etsy shop
. Something I'm very shy to promote online.